I worked to create these hand pose files for my own use ... and you are welcome to download them for yourself! There are 4 poses that are provided with the MMD software: "Relaxed" and "Fist" for left and right hands. All of the rest of thses hand poses I created and named with an RD in the file name so you'd remember that you got them from Reggie Dentmore on LearnMMD.com.

-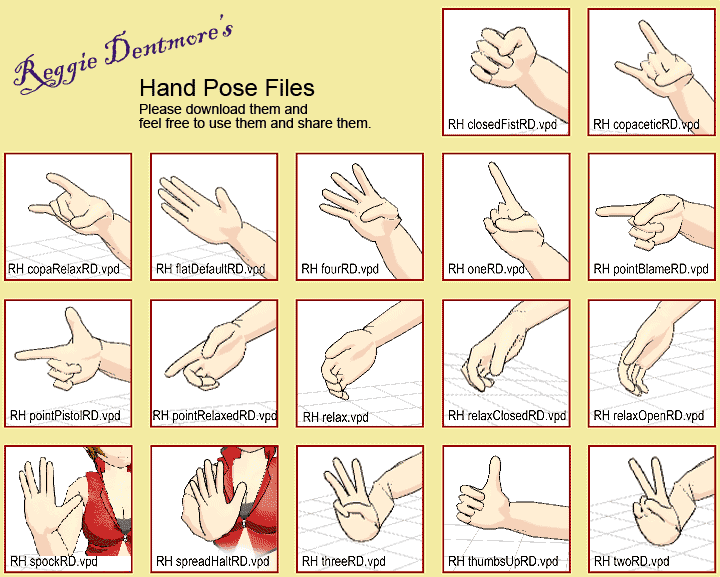 There are the same poses for both Left and Right hands ... except for the Spock pose ... right hand only!

You will want to adjust the sleeves of some characters to keep the fingers from poking through.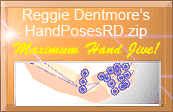 Unzip the file, extract all ... and then copy all of the files into the Pose Folder inside the Users Folder of MikuMikuDance.




Have fun with them! Send me some of the animation files or videos that you make.

Thanks!

-- ReggieDentmore@aol.com