MikuMikuMoving

is trying to get a start ... is anybody jumping on board with it? ? ...
LearnMMD.com wants to hear from you!


---
LearnMMD.com is a very active MMD instruction site with plenty of information and well written, FUN articles and tutorials. Our goal is to "Learn How to Do Everything!" ... and admittedly, we are not there yet ... MikuMikuDance is fascinating and complicated with a huge, global knowledge base that we have only begun to explore on our pages!

Our approach is unique with our articles written by fellow MMD users who enjoy sharing their MikuMikuDance knowledge and experiences, their techniques and their sources. ALL MMD subjects are allowed ... discussions of etiquette, display of exciting YouTube finds, model reviews, software discoveries, MME Special Effects, PMD Editor instructions ... anything from the most basic bone moves to creating your own models in PMDE!



Along comes
MikuMikuMoving: MMM

With the release of MikuMikuDance 7.39, it's creator, Yu Higuchi, announced that there would be no more development of MMD. It turns out that that's only "mostly true" as there have been a couple of new versions shown on the VPVP site ... including a 64-bit version of MMD.

MOGGPROJECT, on a Google website, is offering their free

MikuMikuMoving software

. It uses the same models, accessories, stages and effects as MikuMikuDance ... it allows Mp3's for music.

It MAY be the new MMD ... but take a look at that GUI control panel. WOW ... If you were a bit frustrated with MMD's blank screen, empty stage and all those buttons ... just wait until you see the complicated control panel of MikuMikuMoving!

The web address for MMM:
https://sites.google.com/site/moggproject/mmm_eng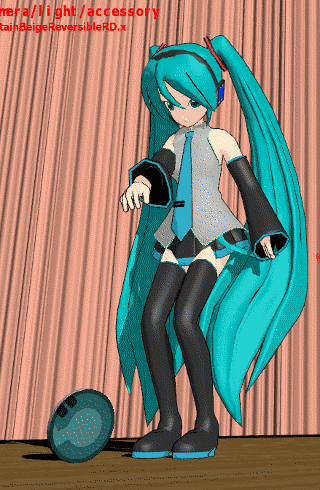 Making this Animated GIF, I found out how important it is to include the "hitting the floor" frame, even if your frame count will suffer!
- Reggie Dentmore, LearnMMD.com
A NEW MMM PAGE !
---
LearnMMD is looking for


MikuMikuMoving Users

who want to write and share their MMM experience.

See the
REGISTER TO BE AN AUTHOR
link at the foot of the LearnMMD.com homepage or

CLICK HERE

to see how easy it is to write for LearnMMD.com

Our goal is to determine the interest in MMM and develop an instructions page to serve and entertain MMMers.