---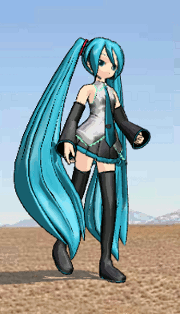 What IS MikuMikuDance?
Where did it come from?
What is MMD? What do you DO with MikuMikuDance?
MikuMikuDance… MMD is a free 3D animation software created by Yu Higuchi that lets you create animations and videos. Search YouTube for MMD to see some of the literally MILLIONS of MMD videos posted online.
MikuMikuDance runs only on Windows computers. As of this note, 12/10/19, MMD version 9.32 and 9.32×64 are the latest versions of this DirectX "game". You will need a PC with a mouse and a strong graphics card (at least 1Gb cache) to enjoy all of MMD's features. Follow THIS LINK to see which OTHER softwares are required in order to run MMD.
MMD lets you create animations and output them to video for your upload to YouTube, and the like. Hatsune Miku is the star of the show… but fans have created THOUSANDS of models and made them available for free download. LearnMMD.com aims to be THE instructions for this software… no instructions are included in your download.
MMD is FREE… no charge!
The entire MMD "system" is no charge: FREE … there ARE a few modelers who charge for their privately created custom models, but when seen from a Global Scale, MMD costs nothing to use and enjoy.
– –
WELCOME to the world of Vocaloids and MikuMikuDance!
Let me say at the outset… I love MikuMikuDance… the design of it, the complicated frustration of it, the colors, the characters, and the total creativity it requires and inspires in its users. The MikuMikuDance (MMD) world is huge with literally millions of finished videos and pieces of art posted online across the globe… MMD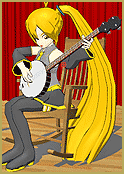 and the Vocaloid products are represented in the videos as well as in toys and collectible figures… mouse pads, video games, mugs, key chains, cell phone fobs and fine art in all media. The huge burst of human creativity on a global scale centering around Miku and her compadres in just a few year's time is astounding!
The first commercial Vocaloid product was released by Yamaha in 2003 and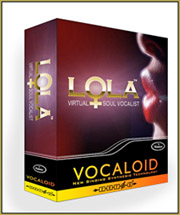 was considered as a "for commercial use" product. The scheme of Vocaloid is that it lets the user assemble a spoken voice (a singing voice, actually)  from a collection of voice samples… a "voicebank". The manufacturer created the voicebank by painstakingly breaking the recorded voice of a particular singer into hundreds of sampled-segments representing every sound included in that voice. Then, through the Vocaloid interface, the user selects those bits and pieces and assembles them so as to composes new spoken recordings… new songs sung from his computer using the voice from the voicebank he selected. The earliest version of Yamaha's Vocaloid featured only the lips of the speakers and two genders: Leon and Lola… soon after, Crypton Future Media designed a character, Meiko, as a graphic to go along with the product to give a "face" to the lips.
Here comes Miku!
In 2007, Crypton Future Media released Vocaloid 2 in Japan featuring their new character… a "vocal-android"… often regarded as the first "Vocaloid": Hatsune Miku. Now we had a cute character and her particular voice! The product was a success and the world is still enjoying Miku and the other characters that have been developed for the Vocaloid system… each model with his or her own particular voice (voicebank).
Enter MikuMikuDance!
Also in 2007, the Vocaloid Promotion Video Project

was launched in Japan featuring the free 3D animation software developed by Yu Higuchi: MikuMikuDance. The Japanese enthusiasts latched onto the software and began creating animations, creating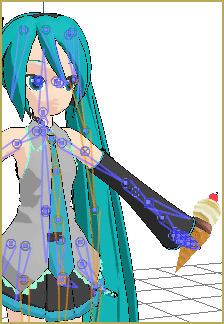 models and stages… accessories and props of all kinds… an online culture developed which allowed free access to share the knowledge and the creative property of all of those MikuMikuDance artists.
The Japanese had a lock on MikuMikuDance. Though it was all freely available on the web, it was all in Japanese language… until the summer of 2010… when MMD 7.39 was released… in English! Suddenly the Western world had access to the software and all of the "goodies" available online.
MikuMikuDance EXPLODED onto the scene!
With the release of MMD 7.39, the "lid was off" and creative enthusiasts across the planet began to use the software. The animations appeal not only to Vocaloid users but animation and Japanese "anime"and "manga" enthusiasts as well. … Ever wanted to make your own cartoons?… Ever want to create Anime, yourself? Ever want to pose models to make scenes, pictures, and "fine art"? … Well… Now you can… MikuMikuDance… the free 3D animation software from the Vocaloid Promotion Video Project!
So… What IS MikuMikuDance?
MikuMikuDance is a free 3D animation software… but, more than that, MikuMikuDance (MMD) is a modern DirectX video game, WITHOUT the game!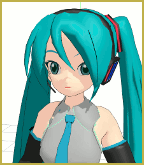 MMD is a powerful game-system framework that awaits your creative genius to create your own 3D animations. When you download and open MMD, "the gates are open" and you can simply "get started"… and, using only the tools included in your download, you can create amazing animations and videos.
… but Wait… there's more!
MikuMikuEffects (MME) adds a wonderful library of special effects to MikuMikuDance. MME is an opensource software that has been developed by MMD enthusiasts.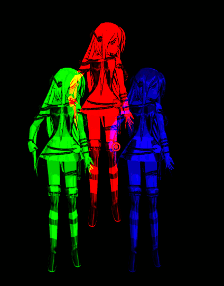 As of this writing, MME v037 is the latest version. LearnMMD.com offers what we call MME in English" which includes all of the original files contained in the latest version of MME… PLUS English translations of the included documentation, and an instructive picture-image showing you how to install MME.
Installation of MME is easy. You do not really install MME, you simply drop the three DLL files included in your MME zip into the same folder where you keep your MikuMikuDance.exe file. SEE THE DOWNLOADS PAGE… for the latest version of MME in English. … and see the many articles on LearnMMD to learn all about many MME effects.
---
– SEE BELOW for MORE MMD TUTORIALS…
---
---
---