Welcome to LearnMMD.Com! – The Instruction Sheet you always wanted!
Miku Miku Dance, MikuMikuDance 7.39  is a freeware 3-D animation program that is fun … and complicated! The Basics are easy, but

you will need to try all of the features and practice the moves before you have a product to be proud of.
This website: LearnMMD.com got started in July, 2011, because I could not find answers to the specific questions I had when I first began using Miku Miku Dance 7.39 . Right off the bat I had an Error Statement that would not let me open the program. I had to solve the problem before I could get started … and it took a bit of web searching and computer smarts to get it fixed. Here, in these pages, I have the answer for you.
Subscribe to the RSS Feed to get my latest updates … Check out the Download page to see what gifts I have for you … See the Bonus Pages for info that might not be linked to from other spots on my site.
Have fun with MikuMikuDance! Let's Learn How to Do Everything!
---
Notes about the Author/Creator of LearnMMD.com:
I am Reggie Dentmore … [email protected] … a Graphic Designer, commercial printer, and a hard core Anime fan since the the early 1990's. I have enjoyed everything from Iczer3, Dragon-Half,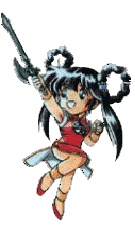 Tenchi Muyo, Gall-Force, Project Ako, Iria, and Ranma 1/2 through Haibane-Renmei, Azu-Manga Daioh, Hare & Guu and Gunslinger Girl. I have hundreds of VHS video tapes, Laserdiscs, and DVDs … and I have watched 'em all … some of them many times! (I just watched 1991's Luna Varga yesterday (8/22/11) from an original factory VHS tape. I bought a nice used JVC S-VHS VCR from eBay last year so I'd have a good machine upon which to play my collection.) I also have a nice collection of Anime cels … about 70 of 'em … that are the original hand-painted pieces from the days before computers made that form of animation obsolete.
When I saw the "LIVE" performances of Hatsune Miku on the web I was amazed and excited to see more! That led me to YouTube and all of the various incarnations of Miku on the web.
The many MMD videos on YouTube are a gas! So many creative people, of all ages, from around the world making those simple (and some NOT so simple) animated videos.
I found that MMD is a freeware program available for instant download. I got the software and found that I had an error message when I tried to run it.I searched the web and found a couple of instances of misinformation before I stumbled across the solution: I needed to upgrade my DirectX software. After I finally found out how to do THAT, I was on my way!
The opening screen of MMD is daunting … an almost blank screen with only a technical looking coordinate grid and a huge number of buttons and drop-downs. Clicking around I found what I needed to get started but I had plenty of questions. I then went online to find info and tutorials … and I found that everything was spread all over everywhere in little pieces … much of it in Japanese … and some of it not very helpful.

The Miku Miku Dance software is complicated and I decided I needed to write things down as I discovered them … just to keep track of all of the intricacies. THAT"s when I had the idea for the LearnMMD website. LET'S ALL LEARN TOGETHER …
Let's Learn How to Do Everything! …
eMail me with your ideas and comments … let me know how you are doing with Miku Miku Dance!