Thank you for taking the time
to write a comment …
Much Appreciated!
If this is your first comment on LearnMMD.com … in order to confirm that you are a human … and not a spamming robot!

… an email has been sent to you.
Please click the confirmation link in that email
…and your comment will pop into place on the pages of LearnMMD.com. Future comments will be OK'ed and posted automatically.
Your comments are so important to us! The Editor of LearnMMD.com, Reggie Dentmore, reads every one.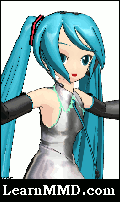 LearnMMD.com may be the liveliest and most interactive MMD page on the Web!
If you are asking for help or making an observation that requires a reply, Reggie, himself, or one of our team of Authors, will reply to your comment or, even, reply with an email!
LearnMMD.com is working hard to be "The Instruction Sheet you have been searching for!" With hard to find downloads, links to new models and accessories, and a huge collection of information and step-by-step instructions, LearnMMD.com is THE Starting Place for the new MMD user … and a great reference page for the experienced MMDer, too!
Be sure to check out our pages on DeviantArt.com!
Thanks, again … come back often!
— Reggie D
---