---
C'mon, let's get serious …
There are at least SEVEN THINGS you don't want to do!    
That I did anyway *shot*
#7
Why We Don't Talk About GAME Miku
---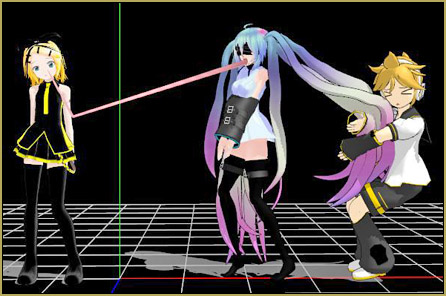 There are…… Limited scenarios. ( I don't think pulling her hair is going to work )
#6
Why We Don't Combine Models

(twin model making)



---

There is a way to do this correctly, but it would send you into OCD mode faster than you can say AWE HELL NAW.
#5
Why We Don't

Recolor

Willy

Nilly

---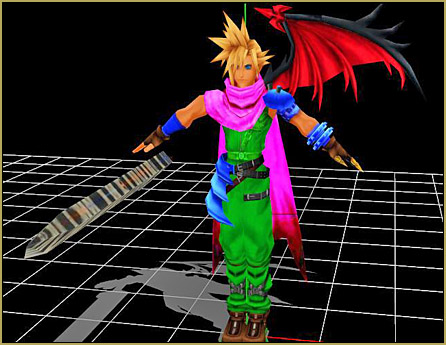 Everyone take a moment to respect a fallen soldier. He appears to have turned to the Sparkly Side!
#4
Why We Don't Destroy Teto's Innocence.
---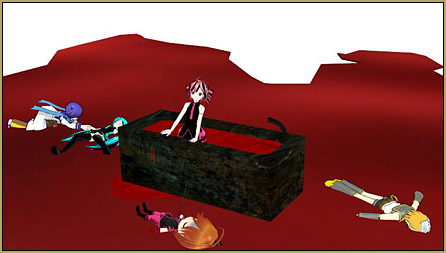 NO VOCALOIDS WERE HARMED IN THE MAKING OF THIS MURDER.

OTHER THAN KAITOS SANITY.
did i go too far this time?
#3
Why we don't use Animasa Miku a

nymore.

---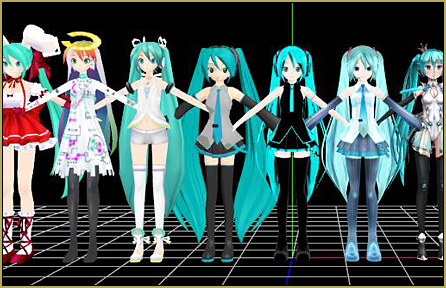 Who are you talking about again? I've never heard of her.
( we should feel bad. )

#2
Why you should rethink that model part
---
 Boy shorts are not meant to be on the outside. You are NOT superman and you are NOT wearing tights under them.
#1
Why we don't use Animasa Miku anymore Pt 2
---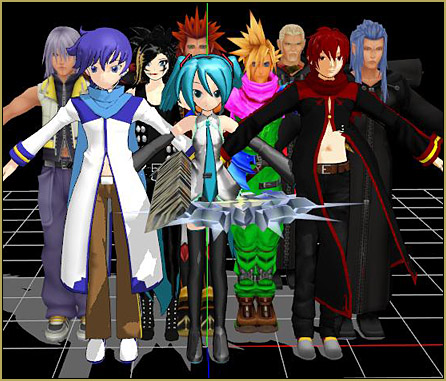 Seriously, who is that short girl in the middle of those beautiful models?
---
Let's come together to focus on not destroying something good, and maybe some day we can have nice things!
Sure, some of these were just silly, but they were true. Sometimes people take it too far.  Like 3dcg. Take MMD seriously, and don't get shunned from the MMD community!
           Like  ME! *shot*    
Can you come up with any more hilarious scenarios? turn them into videos! ( who knows maybe we can turn that into a contest… ) remember, trolls are trolls. buuutt….. sometimes they have a point. you dont have to play it safe, but dont put vocaloids on TOO much crack! unless, that is, you want to be known as the Lady GaGa of MMD!
–
---
– SEE BELOW for MORE MMD TUTORIALS…
---
— — —
---
– _ — –
---