How can I use Blender to make a model for MMD? What are the steps for creating an MMD model from scratch using Blender? How can I make a selfie-model for MMD? How do I use Blender?
Making Your First Model Using Blender
by LearnMMD's Mae Blythe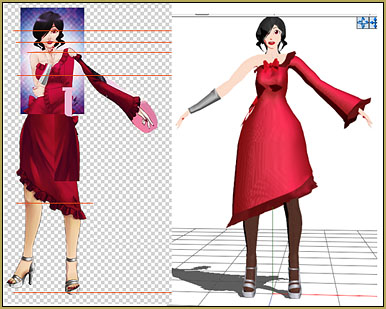 ---
Welcome to my tutorial showing you how to use Blender to create an MMD model from scratch!
Model-making is a complicated process and it will take quite awhile and quite a bit of experimentation on your part for you to create your finished model.

This is NOT a Blender instruction tutorial... I expect that you can already USE Blender, to some degree...
... as we get into Part 2 of this model-making tutorial, I will give you some links to nice online tutorials that will show you the basics of using Blender.


You must have a handle on Blender before you start my tutorial, here.



---
I have broken the process of creating your MMD model into bite-sized pieces:

Wow! ... What a lot of work... what a lot of Learning!

Good luck on your project!
... If you have questions or need help, PLEASE LEAVE A COMMENT on the article on LearnMMD.com ... just scroll to the bottom of that article and ask your question as a Comment. The LearnMMD Team checks and responds to the comments several times a day!


---
---