---
MikuMikuDance FREE Animation Software & Instructions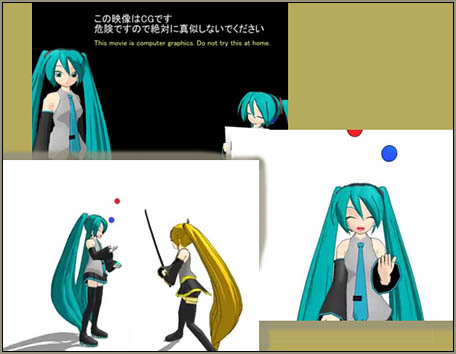 MikuMikuDance Free Animation Software is available for free download from LearnMMD.com
LearnMMD is THE instruction page for MMD, MikuMikuDance.
Let's learn how to do Everything!

Getting started with MMD takes a bit of learning. Our StartHere Page gives you the most basic overview for a quick start with MikuMikuDance.
What can you DO with MMD?
Visit YouTube and search for MMD … and see the literally MILLIONS of MMD animation videos posted there. You can make music videos from scratch… you can download music and motion files to make your OWN MMD music videos… you can set-up static scenes to create art images… Go ahead… get excited about the possibilities!… just THINK of what you will be able to DO!
Patience, Pinkie… Patience…
"Learn by doing." The only way to Learn MMD is to dive-in and play with it. In it's most simple usage, a beginner can have fun and get results to share with family and friends after just a couple of hours of applied effort. Even, right off the bat, you will have SOMETHING to share; MMD is cute!… the models are cute! The software easily makes smooth motions which can look life-like or totally bazaar… your choice!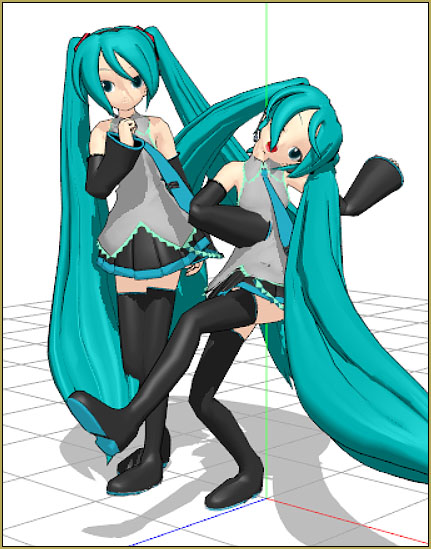 I am afraid poor Miku has suffered greatly at the hands of MANY a beginning MMDer… having to spin her head completely around or having to fold her arms through her body… All part of the learning-curve… part of the fun!
Lights… Camera… Action!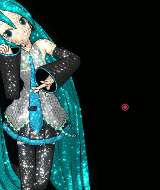 MikuMikuDance is an ANIMATION Program! Yes; you can make beautiful art images by setting the stage and posing the models… some may say "Fine art!" … but MMD's real "trick" is its ability to create smooth motions: you set the model into a pose in frame 160, and then move out to frame 280 and adjust that pose… and MMD creates all of the intermediate in-between frames as required so as to generate smooth motions for your animation.
Enjoy MikuMikuDance!
See the StartHere page, linked to, above.
See our CONTENTS Page listing ALL of our tutorials… those titles broken into rough categories for your ease and enjoyment.
MikuMikuDance is not a shake-the box and open'er up toy; MMD is a hobby for young and old to enjoy. Work at it… practice… Enjoy!
---
– SEE BELOW for MORE MMD TUTORIALS…
---
— — —
---
– _ — –
---