---

What codecs do I use for rendering a video in MMD? What codec gives me the best quality when rendering in MikuMikuDance? Do I need to transcode the video I rendered in MMD? What are the best codecs to use in MMD?
Video Rendering in MMD: The right Codec
Hey, it is parkeerwacht here! Yeah I am back! Ok the topic of this post will be codecs. This topic may be a little bit boring for some, or others are fanboying/fangirling over rendering in RAW. With the vast amount of codecs out there, there is bound to be confusion! Let's solve that once and for all!
In this post I will be explaining my favorite codecs to render in!
We will cover 3 codecs: UtVideo, ffdshow and H.264
My recommendation:
Recommendation #1: DO NOT USE AVI RAW! This one creates files that are way too large, chance of crashes and errors is greater, plus the quality difference isn't that big with the codecs listed below.
For most MMDérs who are looking for good results, I suggest using ffdshow, as it is easy to use and without hassle. The others in this list are more difficult to use, and might give you better results. But they take a lot of time to get to work! … Also, a tip for you beginners: don't use extremely high resolutions like I do…
YouTube supports various resolutions; the ones I recommend are listed below:
1080p: 1920×1080*
720p: 1280×720*
480p: 854×480
360p: 640×360
240p: 426×240
*These resolutions support 60 fps.
Ut Video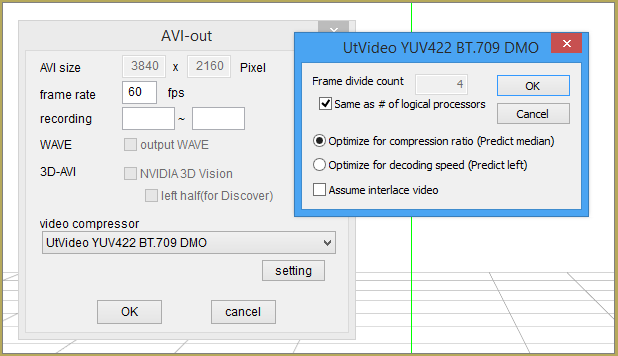 This is a very good codec. It is lossless which means there is no quality loss. It does compress it to decrease the file size. The downside is that it outputs huge files!
Also UtVideo only supports resolutions up to 1920×1080 at 60fps! 2560×1440 works but only at 30fps! (your experience may vary though, as it depends on your system) But I do not recommend rendering in anything higher than 1920×1080, unless your system is capable of rendering higher resolutions. MMD may crash or your System may lock up!
Here is a guide on how to render using this codec:
Rendering HD 60 FPS MMD video and YouTube Upload
Another downside is that YouTube doesn't support it. Follow the steps below to make it compatible.
ffdshow
This codec is lossy, however it's compression does not ruin the quality that much. It is a good alternative too UtVideo, The files are still large but not as big as from UtVideo. This codec can also be directly uploaded to YouTube!
If UtVideo doesn't work (for example too high resolution), this one is a very good alternative! I use this one most of the time these days!
H.264
The H.264 codec is giving you good quality with small file sizes! This codec can easily be uploaded to YouTube. The downside is that it must be configured correctly to get proper results! When using UtVideo converting to this codec is mandatory to upload it to YouTube!
This codec isn't supported by MMD. The only way to use it is to render in one of the codecs mentioned above, then convert it using a tool called handbrake.
The program can be downloaded here: https://handbrake.fr/
Here is a screenshot of the program: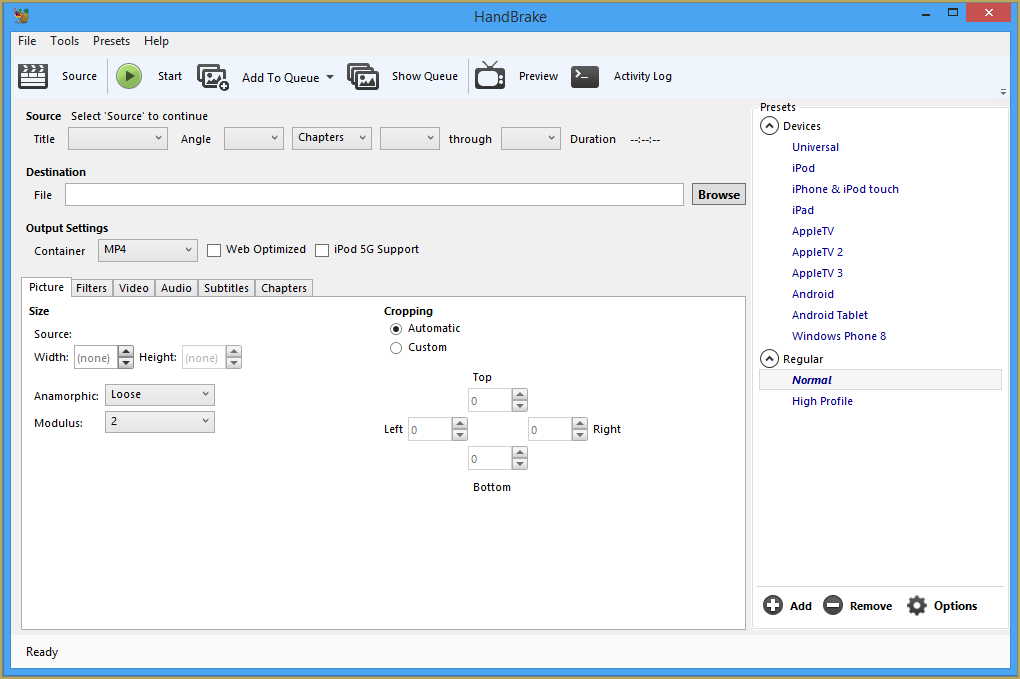 How to open a file for transcoding:
Click on source
Click on file
Open the file you rendered from MMD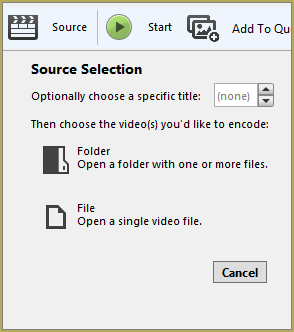 On the main screen make sure cropping is set to automatic and the source size is correct (the same as the screen size you set in MMD)
To get the best quality:
Go to the video tab and set the following
Select codec: H.264
Framerate: Same as source and Constant framerate
x264 preset: very slow
x264 tune: none
264 profile: High
264 Level: 4
Constant Quality: 3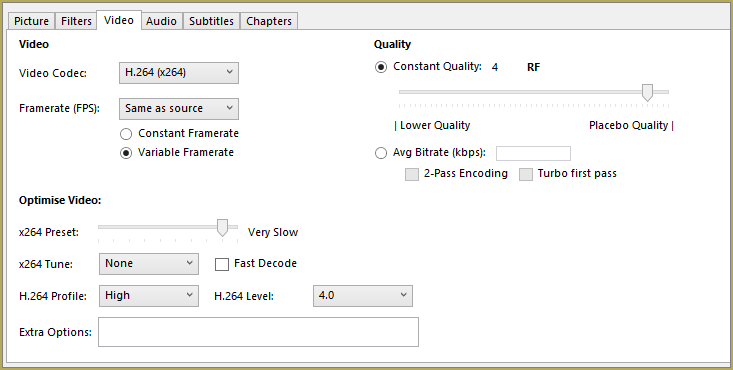 Then select where you want the file to be saved, then click on start.
This may take a while depending on your computer.
That is all for this post
Thank you for reading!
---
– SEE BELOW for MORE MMD TUTORIALS…
---
— — —
---
– _ — –
---