Hello. I'm Katherine!
I'm from Georgia, and I graduated college with a Film Production Degree in late 2019. I love anime, video games, and of course, MMD. I'm really creative, and love writing, drawing, and animation.
I've been playing around with MMD off and on again since around 2014, often messing around with various models and motions.
My Video Dojo Expo entry:
When the third Dojo came up, I decided to enter. Since I didn't have much experience making my own motions, I decided to use a pre-made motion. As it was, I already was working on a video using the motion Dance! by ureshiiiiii, who happens to be one of my favorite MMD Motion makers. I decided to redo the video, and to change up the cast to make it better look like a group.
For my models, I decided to use the models I had made in VROID, a program by Pixiv for making anime models. I converted them into PMX. I chose from my models: Lizzie, Azul, and Samantha.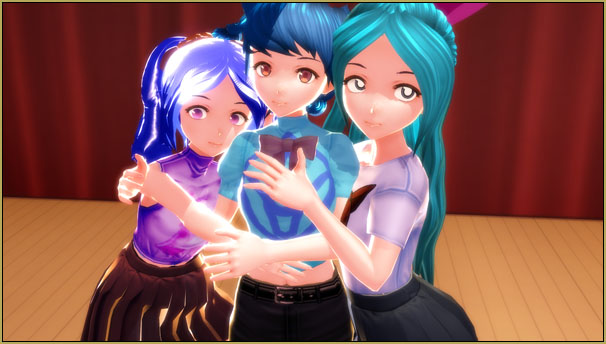 My VROID models…
I've gone overboard, and, maybe, made WAY too many models in VROID!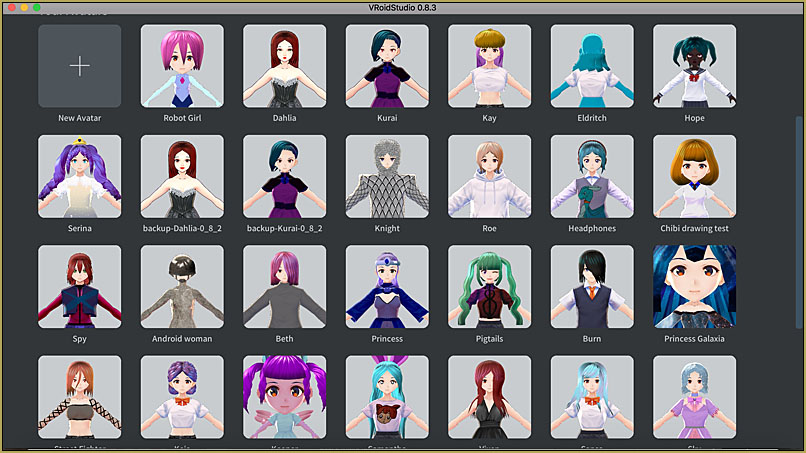 … and a few of my favorite VROID models…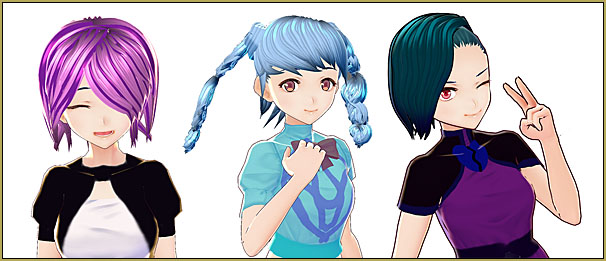 Making my video…
For the motion, I used ureshiiiiii's motion for the backup dancers, while I mixed that motion with other motions for the lead dancer. It took some time to figure out which motions would work best together, but I ended up using the shuffle dance motions by ぴすたちおまる, and the beginning of the GEE motion by LullabyxMelody.
Some problems came up with actually rendering the video, as I initially wanted to render it at 60fps. My computer didn't like that. Nor did it like the Raycast effect. So I decided to, instead of making the video look all glossy, use simple effects like Diffusion and AutoLuminous, along with the Camera Screen effect. Combined with the school auditorium stage I used, it gave it a kinda homegrown, school group feel.
Next time, I might focus on trying my own motions, or to do something more humorous. As for my advice, have fun and try something new, something that no one else has done before.
Have fun with MikuMikuDance!
---
– SEE BELOW for MORE MMD TUTORIALS…
---
— — —
---
– _ — –
---