---


In MMD, there is an option to use a VSQ VOCALOID project file for your lip motion without having to make your lip motion by hand!
However, VSQ files are only project files from VOCALOID 2.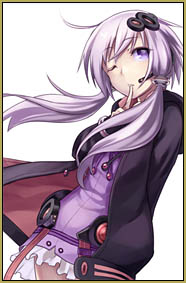 In VOCALOID 3 or higher, there is a plugin available to you so you can export VSQX (VOCALOID 3 and 4 project files) to VSQ. And I am going to show you how!
Exporting VSQX to VSQ for MMD!
You can get the VSQX to VSQ Export Plugin here: http://www.mediafire.com/download/ki565qz62asss1m/VSQX_to_VSQ.zip
Extract it open.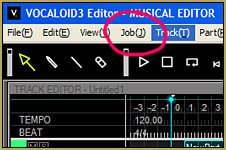 In VOCALOID 3/4, there is a tab called Job(J), click on Manage Job Plugins.
Job plugins in VOCALOID have a certain task or job in the software, like adding echo to voice, etc.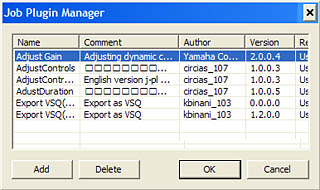 In your Manage Job Plugins window, it shows and lists how many jobs it already has. Click on add, and go into your downloaded folder, click on the ExportVSQ.lua file and press ok. The job will be listed.
Now, go to Execute Job Plugins which is above Manage Job Plugins, click on the listed job you want to run and press run!
It will start up a small window when it starts running, another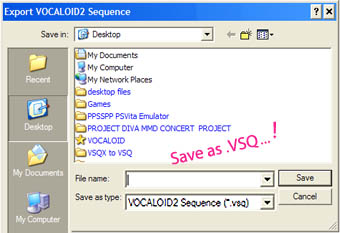 window will appear!
Now you can give your file a name and save it as a VSQ!

In MMD, you can load the VSQ by going to Facial Expression(M) and go to Lip-sync with .VSQ file. Select your file and press ok, now you have lip-sync for your video!
Hope this helps well!
FACT: English VSQ project songs work for MMD as well! Because the VOCALOID2 voice banks Luka and Sonica also have English voicebanks!
---
– SEE BELOW for MORE MMD TUTORIALS…
---
— — —
---
– _ — –
---