---

How can I make MMD smoke Clouds? How can I make clouds of smoke in MMD. What's an easy way to add cigarette smoke to my MMD scene? How can Beamman's Breath Effect make big MMD Smoke Clouds?
Create MMD Smoke Clouds and a Smoke Filled Room…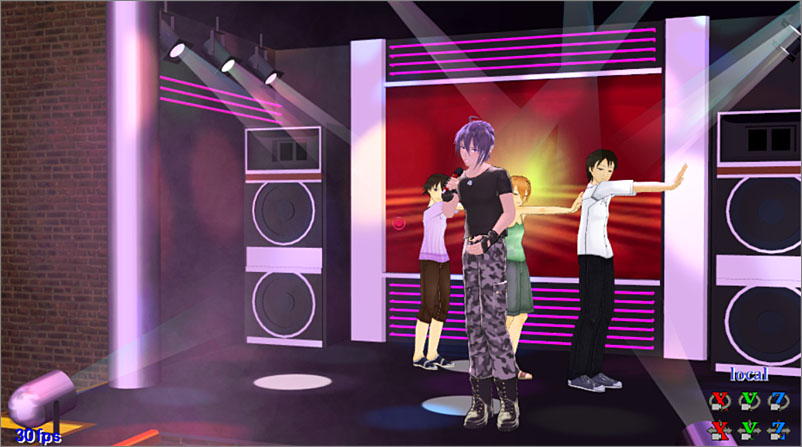 The LearnMMD Accessory folder contains "lights"…
I have often used the "light.x" accessories included in the MMD download… and they DO look good… but they DO look like they are shining through a thick atmosphere. … and in my latest animation, Gakupo sings Robert Palmer's "Trick Bag", I wanted to create that smoky atmosphere.
Beamman's Breath Effect is just the ticket!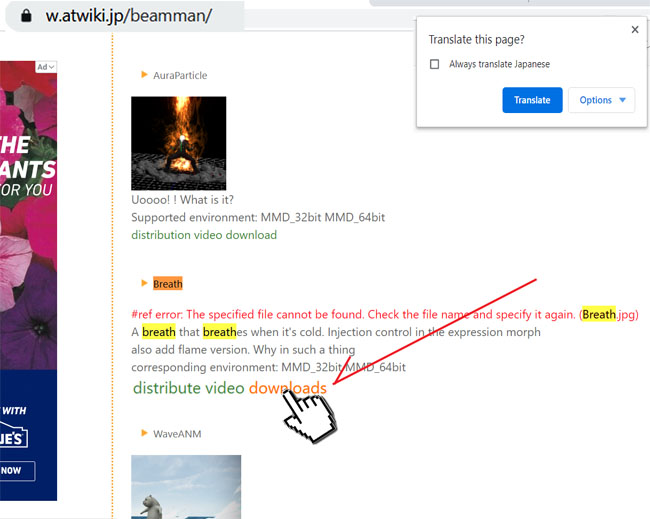 Clicking that DOWNLOADS takes you to this page… click the download button to start your download.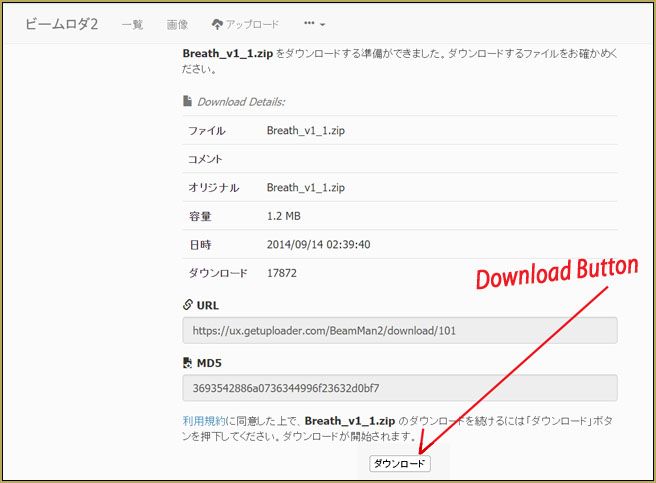 Use BANDIZIP to unzip your downloaded ZIP and RAR files…
So… how does the Breath Effect work? … it's EASY!
This effect is kind of funny. You load your favorite model… Miku, of course,  and then load the effect Breath.x… and then set that effect to attach it to Miku's head bone… and Register.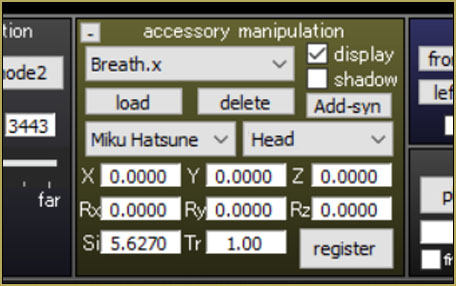 That's it… get ready to Breath… say A!
This simple effect is triggered by opening your model's mouth. At the basic setting, you will need a black background or a dark stage to see the slight vapor that puffs out of your model's open mouth. … but you can set the Si Size for as large a number as you wish so that you get a huge volume of "smoke".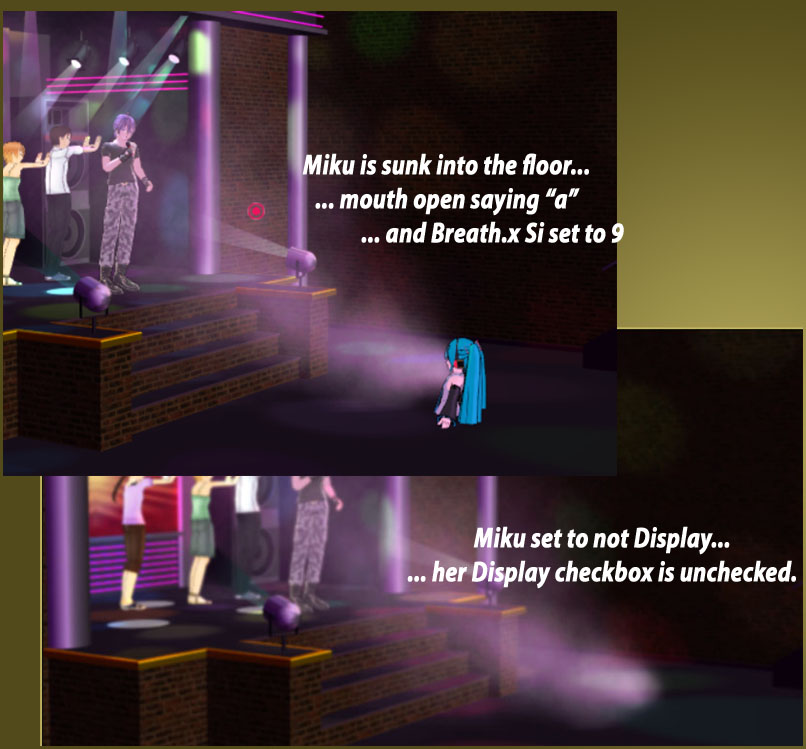 Get the smoke started… set the Si that you like… place your model anywhere that puts the smoke in the right place… and then go to your model and uncheck the model's DISPLAY checkbox (right there under the LOAD button)… Register, right there in that same Model Manipulation box. … Adjust your camera so that you do not see the dense cloud near the model's mouth… move the camera… or move the model away from your "live area"… so that you get just the effect you want to see. You can adjust the direction of the "breath" by adjusting the model's rotation… or you can click into Accessory mode and use the XYZ rollers to aim the smoke cloud.
Use Beamman's Breath effect whenever you need to
see "Smoke!" against a dark background.
Have fun with MikuMikuDance!
---
– SEE BELOW for MORE MMD TUTORIALS…
---
— — —
---
– _ — –
---