---

How do I replace the hair on my model? How do I change the clothes on my MMD model. Can I use PMDE to add parts to an MMD model? How do I add parts to my PMD model?
Position Model Parts in PMDE using a placeholder .x Model image!
"I am your loyal mannequin. I am the "dummy".
Sometimes, don't you fellow MMDers have the urge to "create" your very own model, for your very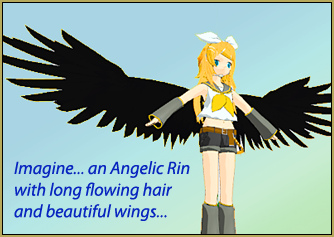 own use, which reflects yourself more than the downloadable models out there… a model you can truly call your own, your very own Original Character (OC)?
Unfortunately, making a model from scratch might be waaaayyyyy beyond our league. To be able to make models from the very scratch requires an extensive amount of study and resource.
 So should we give up?
NO! There's no limit to creativity in MMD world, it doesn't take a visual designer to create a video in MMD, nor to create a model to be used there. YOU CAN DO IT TOO!
Enter… "The Dummy!"
I'll show you how to do a simple model edit, adding and replacing parts to be exact. But not only that, I'll throw in a bonus; a little trick on editing models. I call it "The Dummy". I will show you how to save your model as a  .x "dummy" and use that dummy with PMDE to precisely locate new parts onto your model.
It's easy… YOU CAN DO IT!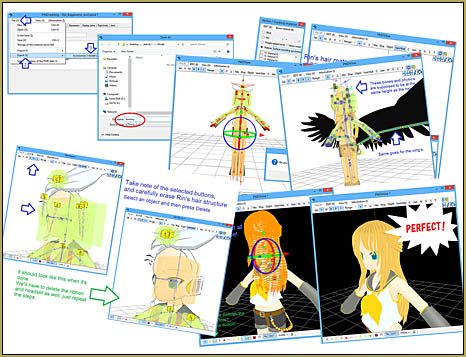 Read all about how to use PMDE and "the Dummy"
My article showing you how to use a .x model dummy to add parts to your existing models required a whole page of its own. It has plenty of detailed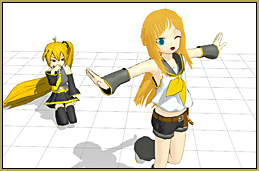 instructions and illustrations to help you do a successful project, even if you are new to PMD Editor.
Hopefully, that rather long "picture book like" tutorial can be useful for those who want to try out making their own models. There might even be a part 2 of this article, too, once I've done with my heap of animation project queue.
Remember! In MMD, the sky is the limit, but do take some consideration. Don't use illegal parts. Don't abuse the models you made from other's parts outside the original creator's limitation. Don't claim as your own parts if they are not. And most important of all, always leave a credit to their respective creators.
 Keep The Faith!
---
– SEE BELOW for MORE MMD TUTORIALS…
---
— — —
---
– _ — –
---