---
How do I make an accessory in Miku Miku Dance? Can I use SketchUp to make accessory objects for MikuMikuDance? How can I make my own accessories?

Make your own MMD Accessory Objects in Google Sketchup
You can make your own accessory objects for use in MikuMikuDance with SketchUp. Google's SketchUp is a free 3-D drawing software that, like MikuMikuDance, let's you do simple things quickly and easily. With some practice and a bit of learning, your SketchUp objects will take shape like magic.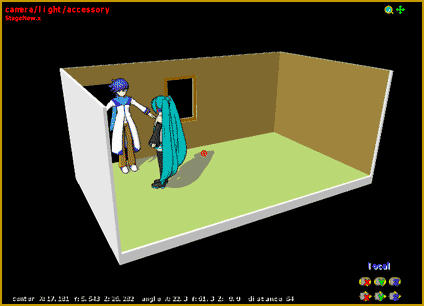 For our purposes, you will want to add a plug-in to SketchUp … I found the "3D Rad Exporter plug-in" that will allow you to save objects in the DirectX file format with the extension ".x"  … and the plug-in is available as a free download.
See the DOWNLOADS PAGE for links to both Google SketchUp and the free Plug-in for it. The download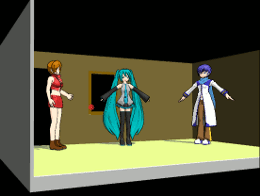 page for the plug-in has instructions for installation and use. As you draw in SketchUp and are ready to save your ".x" file, don't use Save or Save As, instead, click the Plug-ins tab at the top of the page, select the new plug-in, and choose the DirectX .x selection. Put that new object's file into the Accessories folder inside the User Folder in the MikuMikuDance folder.
SketchUp has a huge free library of other people's finished objects that are available to you. You might just find what you are looking for in that collection. Have fun … Let's learn how to do everything!
---
– SEE BELOW for MORE MMD TUTORIALS…
---
— — —
---
– _ — –
---