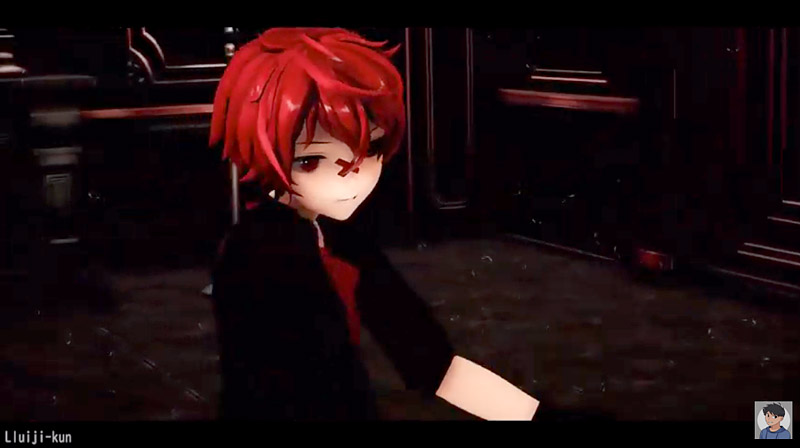 Meet The MMDer…
Hi! I'm Lluiji! I do MMD as a hobby and I've been using MMD for probably three years now. I always try to make my own motions as frequently as possible… but it ain't exactly working out so well! And, I've recently picked up on 3D modelling.
I'm from the Philippines, but I'm currently living in Canada. I'm a 15 year old high school student and I really like watching Anime and listening to Vocaloid. And… KPOP because… … why not?
I really love using MMD… honestly, it's pretty fun as long as you stay away from all the drama. I can say that my skills are probably at an "intermediate level" since I don't really do anything that's "exciting" or something that would destroy my computer. I don't really care about trying to be famous, anymore; I just wanna have fun with what I do.
About the Video…
This is probably one of the most interesting things I've made for a video. I really loved experimenting with the effect settings. I haven't really tried a lot of effect varieties so I had only a small number to choose from in my effects folder.
First of all, the models. I originally planned on using Len for the video, but it didn't seem right due to the mood of the song and his color palette. But when I listened to Joshua-san's Fukase cover (https://youtu.be/7p5fRiZiDhg) I knew it had to be him.
Choosing the model and stage wasn't exactly a pain at all. Maydayfireball is one of my biggest MMD inspirations because of how their models look.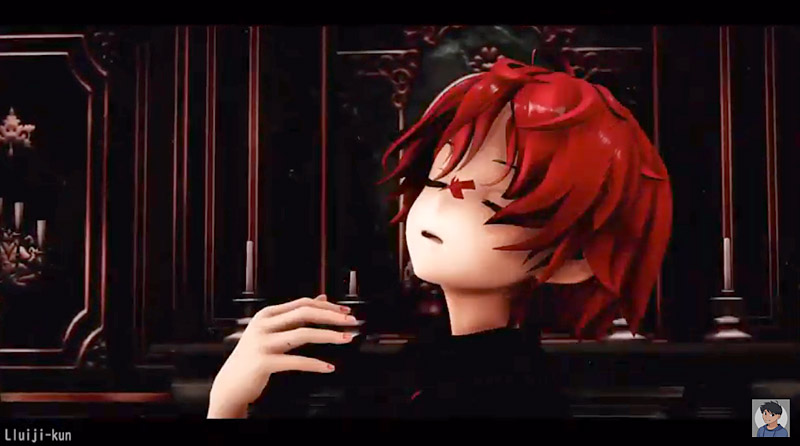 I decided to use their Fukase model since it fit quite well with the song. As for the stage, I used 01mikuxlen01's CGSS stage rip, it looked really nice and fancy, perfect for what I had imagined.
The dance motion was made by MOKA, you've probably seen their work around the MMDC since they make a number of cool motions such as Kigamure Mercy, Liar Dance and Ghost Rule. Oh, the amazing camera work is by Yukineko, they make really cool MMD PVs!
Work Process…
After I loaded everything in, the hard part was making it all look pleasing, clear, while keeping the mood and tone at the same time.
For this video I decided to use Raycast, I'm just a beginner with it, but Raycast was actually pretty fun to play with. I don't really know how to make Raycast feel and look real, so I just had to work with what effects I have and the knowledge I have about using them.
Dramaturgy is a pretty upbeat type song but it has a deep meaning to it. So, I made the video a warm red-ish color scheme to fit the song and Fukase's colors, and since it was supposed to be dark, I decided to use half of the bloom slider. I added some Diffusion and HgSAO to give the colors some pop to them, and for some "realism" I decided to put in a dust effect. And just for fun, I added a Drawstyle overlay on top of it, workingfloor2 for the floor shine, and used PostAnalogTV to get the black bars for a "cinematic" feel.
Seven Thousand Two-Hundred and Thirty frames!
After all that's done, it's time to render the video itself. The video had 7230 frames so it took a while, 1-3 hours maybe? not sure. Now what's left is adding my watermark and uploading it to YouTube which took another hour of waiting.
Finale
https://youtu.be/2m8hfs3gHfM
And here we are! I'm actually really happy with how it all came out! I mean, probably could have done better, but that's fine.
The important part is that I had fun making it.
I don't plan on making any motions or videos at the moment, but I DO have plans for models and other stuff. Feel free to check my dA (https://www.deviantart.com/lluiji-kun) if you're interested.
I hope you all have fun with your projects too!
Don't stress yourselves, and stay safe everyone!!!
---
– SEE BELOW for MORE MMD TUTORIALS…
---
— — —
---
– _ — –
---