---

Miku … the virtual performing idol
… is only the beginning!
 Miku, "Live" onstage in New York at Miku Expo 2014 …
Can you imagine …
Imagine "what's next"! … Using Miku's 3D holographic projection system along with Hollywood's nearly infinite budget for the right projects … Hollywood's incredible computer graphic imagery capabilities … and the market for new off-the-wall entertainment …
It's only a matter of time … a few months?? …
Hundreds of "Live", very human, virtual idols!
… only a matter of time before very realistic human personalities are introduced as new virtual entertainers.
Imagine a digital personality to compete with Taylor Swift …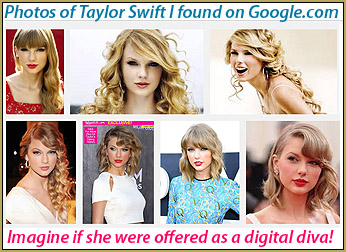 I am just dreaming … but I see no reason why the folks who, today, create "Miku Live" cannot create a photo-realistic human virtual idol to entertain on the Letterman Show and who will pack-the-house to sell-out crowds at arena events across the nation … several at a time! … and make appearances on the Las Vegas and Atlantic City concert stages … where her digital endowments could appeal to adults in ways in which no human performer could compete!
All seriousness aside … 
It's just a short matter of time before your local bowling alley will have a holographic-display stage and a subscription to a 3D digital concert provider offering new songs, each week, by new digital artists and, in fact, by entire digital groups … idols and groups that will develop followings and histories and will compete in national awards programs. Fans may track digital individuals as we might even see a member of one group take his own star-power and join ANOTHER  group … and taking his human followers WITH

him.
I am thinking that virtual idols, both male and female, created by teams of creators, being constantly updated and fine-tuned, may evolve personas more fetching and alluring, simply more human, than any real human could be.
Shades of what we saw in "Blade Runner" … we don't need "robots" … these virtual lovers will look so real that you could almost feel the texture of their skin and hair from your seat at the bar.
A Brave New World is headed our way …
…Coming soon! 
---
– SEE BELOW for MORE MMD TUTORIALS…
---
— — —
---
– _ — –
---