---

Where can I get a sunset skydome for my MMD animation? Dramatic Anime Style Sky Domes are available for free download. How can I make my next MMD animation stand-out from everyone elses?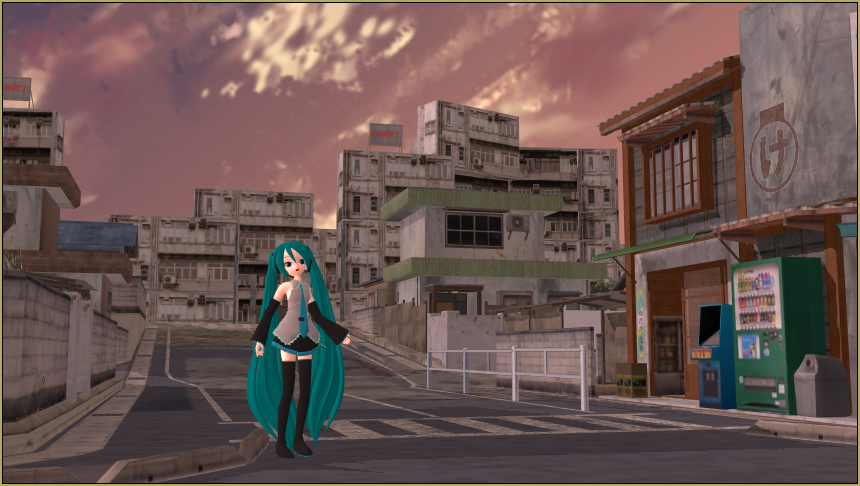 We don't think about it… but the SKY is an important part of your MikuMikuDance scene. We usually just use the sky dome that came with our stage… or we use one that we downloaded a long time ago because that's the one we always use.
But… you can use these…
askY Dramatic Anime Style Sky Domes
… to add life to your next MMD animation!
Download your askY sky domes from this BowlRoll page. (it's a 22MB download) Then… See the README for the creator's instructions and limitations on the use and redistribution of his materials. You will need to translate that README from Japanese. I have it here for you:
/// askyY ///
DL Thank you

Anime style? 2D style? It's empty.
Contains 6 types.
It is a sky dome that is not real.
Please understand the quality.
I drew it on a textbook without deciding on a light source, so it's a triple pain of miscellaneous, dangerous, and impossible.
Only the atmosphere.

There are 3 types of sunsets and a blue sky ver in the blue folder.

Wide angle is recommended
For those who just want to see what it is like as a single item, it is easier to see if Si is set to about 0.05.
I think it's very difficult to use because I got too sick and increased the clouds too much.

I distributed it in advance on Twitter, but it seems that it can not be updated at all, so it is a general distribution.

///Terms of service///
Terms of Use
Read the usage rules below carefully before using this model.
The creator can end the release of the model without notice

Negotiable for commercial use.
Any use of this model that includes monetary payment is strictly forbidden.
Be sure to include this ReadMe when redistributing.
Attach this ReadMe file when redistributing this model.
We are not responsible for any damage caused by using this model.
Please use this Model Data at your own risk. I can not be held liable or responsible for any damages caused by using this data.

///others///

You don't have to do it, but if you do it, you'll be happy and motivated.
・ Credit for the work used (so that people who want to use it can use it)
・ Register the Nico Nico still image ID of the distribution in the tree (I am very happy because I can go to see it)

Since it is made and distributed assuming MMD still images and videos,
It will be hurt if you make your own remarks or use it as a material other than MMD (eg, sticking it on the background of a picture).
I want you to stop.

/// About Me ///
Meme
created by meme.

/// Distribution page ///
http://bowlroll.net/up/dl42679
http://seiga.nicovideo.jp/seiga/im4152930
@lX_Xlmmd

/// 2014/07/14 ///
There is "extra info" in that README… but the message is clear: Credit "Meme" for these sky dome models.
… askY Dramatic Anime Style Sky Dome 2 by Meme
So, what do you get in the Download?
SIX dramatic sky domes!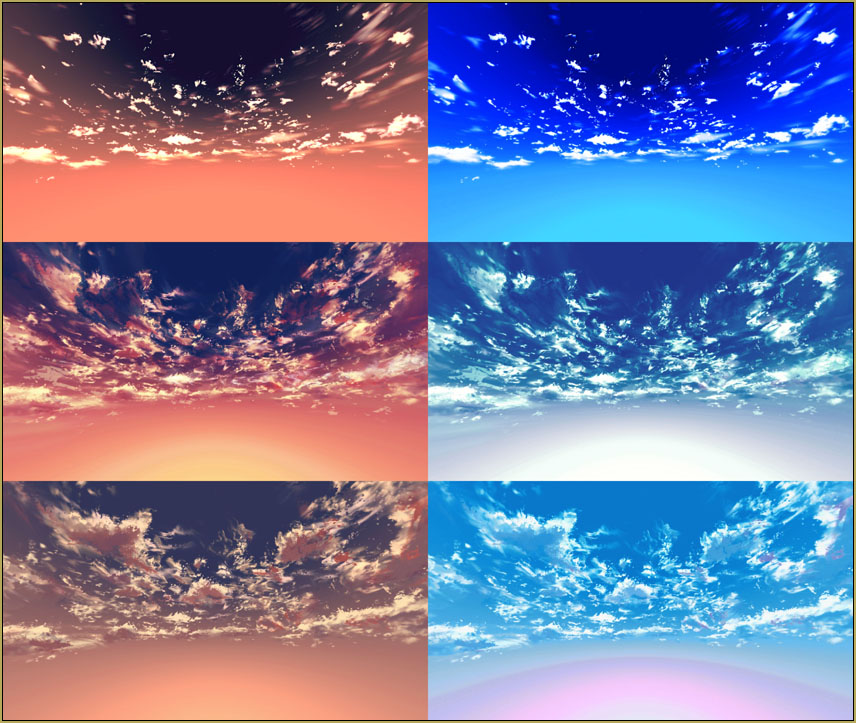 Those sunset skies need proper lighting!
These pink skies represent a sky-full of pink light. You will want to change the basic MMD lights to enhace the sky colors…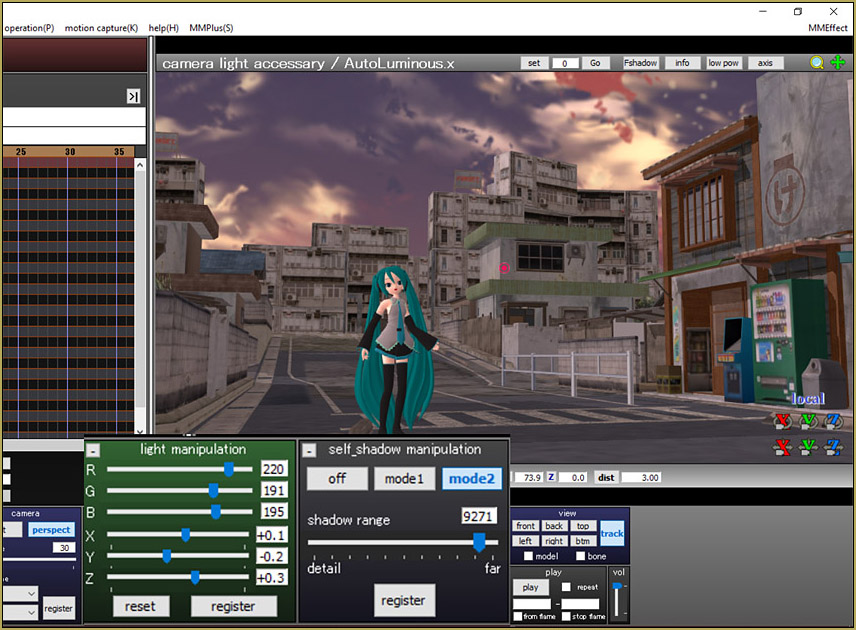 Adjust the length of the shadows for a late-afternoon look… add a bit more of the red light… try to balance the picture for the best drama… the best romance.
You can Rotate the Sky Dome…
… to get just the effect you are looking for. … and then readjust the lighting…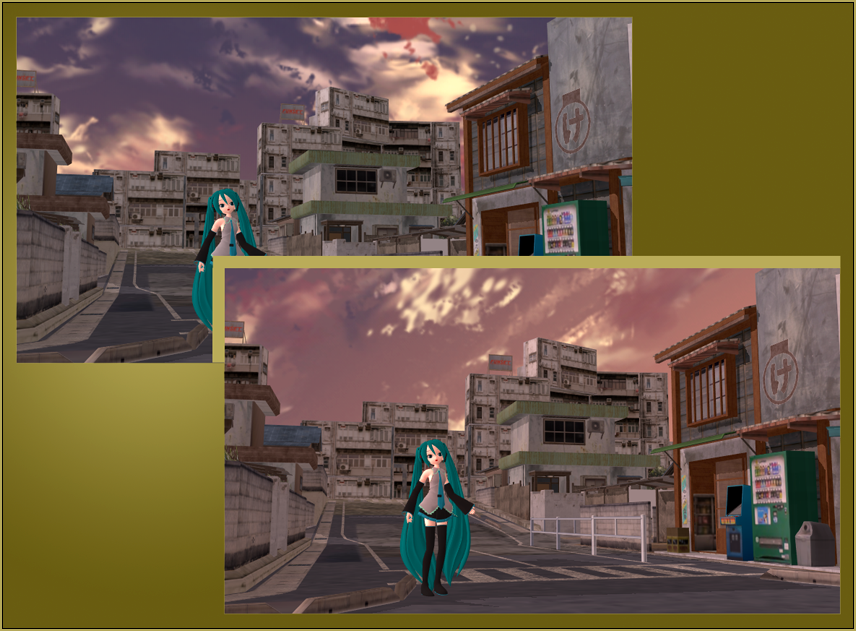 One creative step leads to another as you discover more and more about your tools.
CREDITS…
askY Dramatic Anime Style Sky Dome 2 by Meme
City-scape stage: kerorin-town by Kelorin Jo BTA
Animasa Miku Ver 2 with NCHL Shader
Have fun with these Dramatic Anime Style Sky Domes!
---
– SEE BELOW for MORE MMD TUTORIALS…
---
— — —
---
– _ — –
---