---
What is the deadline for the MomiCup? How do you enter MMD

YouTube contests? How do you video response to a YouTube video?
Last month the vote for when the MomiCup deadline was opened up (https://learnmmd.com/http:/learnmmd.com/the-2013-momi-cup/). The winning deadline was declared: April 1, 2013.  Go to the official MomiCup YouTube Channel for important dates and rules:
http://www.youtube.com/watch?v=02fMapzm0K4&feature=g-user-u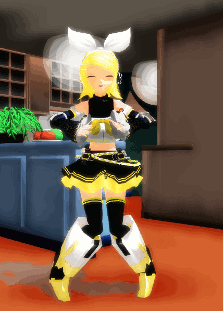 I fully encourage you to enter. It is very easy to talk yourself out of it. "I'm just a newbie." or "I'll never have a chance."  will echo in your head. So just treat it as another voice in your head. Don't listen to the voices (a wise policy in any situation). What matters is that you are creating something and you are learning new skills. As the saying goes: "Winners never quit and quitters never win." So don't be intimidated about entering the MomiCup and other YouTube MMD Contests. You've got till April.
LearnMMD is sponsoring Meme Parties (We here at LearnMMD use the word "meme" very liberally). So think of these as dress rehearsals and practice runs. From personal experience, I can say that all of us authors are committed to helping our readership.
Entering a video response is easy!
If you want to enter the MomiCup or our Meme Parties, you have to be ready to do this. First, get a YouTube channel and upload your entry there. Then, go to the channel sponsoring the event and click the comments box. Now click where you see Create a video response. A small window will pop up with a list of the videos from your channel. Select the name of the video you want to respond with and you are done. Sometimes, the channel administrator will want to approve the response before it is posted. So don't be freaked out if doesn't pop up immediately.
One other thing, you can only use the chosen video once at a time. For instance, I can't use my responding

video on two separate channels. YouTube will only recognize the latest response.
Have fun with this.
Credits:
Nuclear Fusion Rin (Take 2) Gamma by Kaida19th.
Kiramekirari Motion Data.
Ami Mami House by Izumi
Effects:
Diffusion 7
SSAO
The screen capture is from our LearnMMD YouTube Channel: http://www.youtube.com/user/learnmmd?feature=results_main
---
– SEE BELOW for MORE MMD TUTORIALS…
---
— — —
---
– _ — –
---