WE'RE DOING ANOTHER VIDEO DOJO EXPO LE- oh it got cancelled
THIS VDE HAS BEEN CANCELED; I saw only one submission that wasn't Reggie throughout the entire period.
This article has been kept up to preserve history and to prove that I tried. Should interest grow again, we will try again.
Might have been my mistake as people were sent to a 404 since I changed the server my site ran on mid-way and used my (defunct after December 2023) LearnUTAU site without updating the article, but what's done is done.
If there's enough interest for another (express it in the comments) then I'll happily set things up again.
Now, onto the article itself…
VDE-G1: Video Dojo Expo… Goat 1!
Except…
Why is it named Goat 1?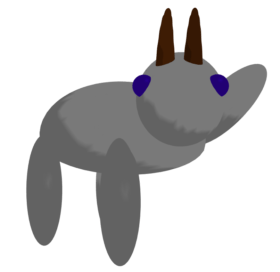 oh hey, it's me again.
Yup, I'm hosting this Video Dojo Expo.
I never actually wrote about how I got accepted into LearnMMD, but this story is important to underline what the theme of this one is.
How did I get here?
It all started after I finished up working on my submission for Toy Story 2 Redialed (release was massively delayed) one summer-to-autumn 2021. I intended to hold it to myself until TS2R released, but that didn't happen at any reasonable time, so I put it out there. The same day I put the video out, I wrote an e-mail to Reggie, and asked to join in writing for LearnMMD, noticing some lacking and outdated articles.
And, uhm, Reggie just…
Got so hyped that he skipped over the back-and-forth and just gave me an account?
"I usually need to banter with a new applicant for a few emails before I get him a Username… but in your case, I really want to read what you have to offer!"

"I saw your YouTube channel and I totally enjoy your approach to using MMD… nothing canned or traditional… just your off-the-wall creativity shining through."
ok
uhh
we take those
♠
After that was the rules for writing articles, which I did my best to follow. He introduced me to the party and my time at LearnMMD begins.
But, wait, what did he mean with "nothing canned or traditional… just your off-the-wall creativity shining through."?
It think he meant these two videos:
I honestly think the two sucked. I wasn't happy with either of them. And the Channel Intro is, well… I should make a new one.
Actually I think all my animations are of poor quality. But it seems my free-spirited approach, caused by me seeing MMD as an amateur animation tool rather than a tool to make music videos interested Reggie so hard that my entry into here had near zero friction.
Now, children, what do you think this VDE-G is about?
I'm not going to wait for you to think about it, it's Creativity, Originality and Uniqueness.
The goal of this is to plunge yourself far, far, far out of yours and the entire MMD community's comfort zone, to create something that can truly be called unique and original.
Essentially VDE 1 and VDE 4…
"Show us what you've got… !
Have Fun… Show Off… Win!
BASK in the GLORY!
I want to appreciate the effort that you put into your animation.
I want to feel the energy and the mood… the "glow" of your art.
You don't need to "do" the entire song. Start it where you wish and cut it when you wish.
Length of the video is not important…
Have fun with it… let us feel the fun."
… but now you have to contend with being as unique as possible.
That means that, if you've stayed within convention so far, you will have to abandon just about all of your model collection and go out and hunt some new ones. Little Timothy's first model on Deviant Art that the entire comment section says is bad? Some Japanese guy's 10 year old model that just about everyone's forgotten (And the creator has escaped the mortal coil)? Making your own from scratch? I dig that.
♣
Technically, there's no restriction on models and other assets used, as long as they follow the two rules:
Keep it PG-13 (NordGeit Restrictive Ruleset)
Keep it NordGeit Certified Politics Free
♦
The reason both have their own specific modifiers based on my name is that I am  more restrictive with what I consider to be child friendly and politics free. When it comes to PG-13, beachside scenes with swimwear would require a lot more covering than just a simple bikini, we're talking the entire boob covered. Entire. Boob.
The latter should be easy to follow.
If you're having struggles with skirt physics and accursed underwear keeps showing, read through this
article about the physical operation tab
, as somewhere in there allows you to manually override the physics with your own. Also allows for playing with hair.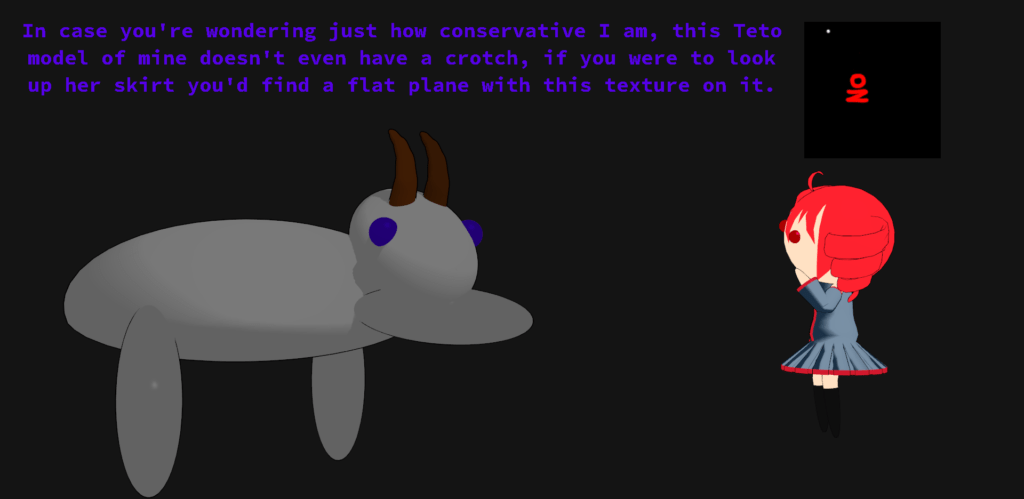 Granted, I'd never model that stuff on any Teto model of mine, but you know the gist. Not asking you to cover up all the skin, but the sensitive areas should be well covered.
Rundown
This Video Dojo Expo (Goat-1) has a theme of:
Originality, creativity, and uniqueness.
This means that you most likely have to re-think MMD entirely, and open up for every possibility you can do with it.
You are not limited to what kind of video you can make, as long as:
It's PG-13 and child friendly
It's NordGeit Certified Politics Free
Whether it's a music video or an drama-like animation, that's up to you, however if you're going to make a music video, your choice of music will also be judged for how unique of a choice it is within the MMD sphere and overall worldwide popularity.
You will be judged on every aspect, including model choice. If you're using bases and "constructing dolls", the base will be considered a "model" in my judgment, ignoring what else you put on it. It is therefore my recommendation to not use any TDA derivatives, since those models are very common. Sites from 2013 somehow still alive will be your friend in the model-searching endeavour. Maybe you'll find a new favourite model to use. This is a time of sleuthing and digging through the entire history of MMD for assets everyone has forgotten about.
The time limit will be extremely generous this time,
The timeframe for submissions ending April 1st, Teto's Birthday,
in NordGeit's time (Norwegian timezone), giving you an entire two months to find everything, re-think MMD and make the animation.
Animation quality doesn't matter as much (just look at my stuff…), just make sure you finish the video in time for the contest. After that, you upload to your choice of Youtube, Newgrounds or Nicovideo (or all of the three, even)
After you've uploaded the video, you cross sites into my site, where you can enter in the contest.
Additionally, at least weekly, another page of mine will be updated with a public list of approved entrants you can vote on. It's similar to previous VDE's in that regard.
There will be at least two types of winners:
Those I (NordGeit) pick
Crowd Favourites
Winners get the same treatment as previous Video Dojo Expos, getting added to the Hall of Champions page and a 'the making of' article. Unless they didn't enter in their email and just wants to stay anonymous, which is fine. Additionally, I'll also put a video on my channel with like 20 subscribers showcasing the winners.
In super-short:
Theme: Originality, Creativity, Uniqueness. Anything goes, but you win by doing things most people haven't seen.
Rules: PG-13-restrictive, politics free.
Enter the contest with your video here
Check a public list of approved entrants here
(There was only two: here and here)
Submissions ended April 1st 2023 NordGeit time (Norwegian timezone)
The HALL of CHAMPIONS… and an article on LearnMMD.com!
Winners get added to The Hall of Champions page and get a 'the making of" article on LearnMMD.com! You will need to enter your email in the contest entry form, however, so that we can contact you.
(MMDXabby was questioned about getting the prize, no answer.)
Two types of winners: Crowd Favourites and those I (NordGeit) pick.
Lastly, Keep The Faith to the best of your abilities.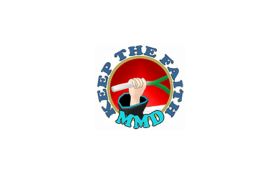 Reggie himself seems hyped about this in my emails. I'd like to see everyone here deliver.
Model Credits: TDA V4X Miku, Animasa Miku, NordGeit and NordGeit Style 重音テト
---
– SEE BELOW for MORE MMD TUTORIALS…
---
— — —
---
– _ — –
---