---

–
Here's a quick little motion data I made awhile ago… but it's cute and funny and you can do a lot with it… so here it is…
Zazi's "You Are My Senpai"
MMD Meme Project!

–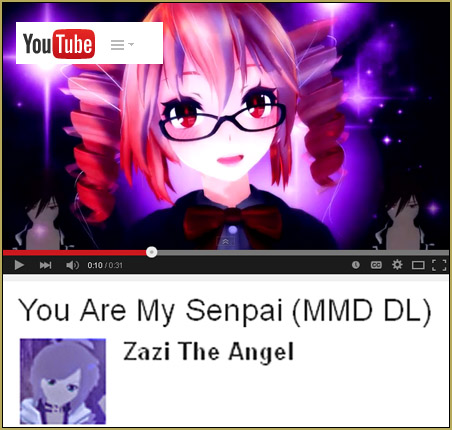 "You are my senpai"…
I created the motion file for this little project … and put it together in a RAR file for you.
Here is why this is so effective as an animation Project:
… it has a familiar tune (You are my sunshine)
… it has a creepy undertone wrapped in a cute voice
… and it can go with almost any model because the camera can be edited easily
See the video on YouTube. The download link for the meme is available in the description of the video.
Have fun with MMD!
---
– SEE BELOW for MORE MMD TUTORIALS…
---
— — —
---
– _ — –
---