I want to share with you my thoughts during the making of my
"I Know Those Eyes / This Man Is Dead MMD" video
Before I say anything, please watch this video…
… let its soul and emotion sink in. Let the heaviness of this video get a grip on your soul…
Watch it in HD on YouTube for best effect!
Okay, done? Good. Now, lets move on!
This video took 30 Hours of animation-time and has 13 Moving Models at All times! Each motion had to be rendered separately due to my glitchie PC.
What did this video make you feel?
sadness?
regret?
anguish?
anger?
If you answered "Yes." to any of these then, Congratulations: you know how Edmund Dantes (Kaito) felt in Alexandre Dumas's book, became a musical: "The Count of Monte Cristo"… BOOM!.. bet you didn't think you'd  be learning about classical literature in an MMD video did ya?… ha-ha that's cool!
Anyways, this story spoke to me on an emotional level. As someone who's been betrayed in the past I identified with our protagonist Edmund on a personal level. The song spoke to me and I considered it a shame not to speak back.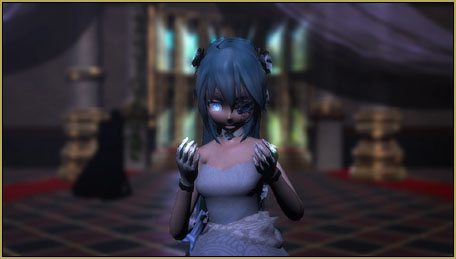 So, I got MMD open, chose my models, and decided on a "party" setting; close to the original story. Then I proceeded to create the motions, letting them just pop into my head: walk the models closer, 'til only a  foot apart, then go past each other and sing, back to back, then turn and touch gently… but in solemn sadness. It all seemed so simple… but I found it to be anything but! … again: I have over 30-hours in the animation!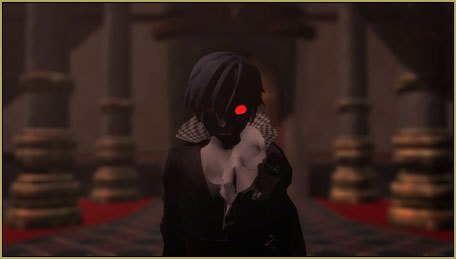 I had a hard time doing the lip-syncing. It needed to be precise… and it came together in the end.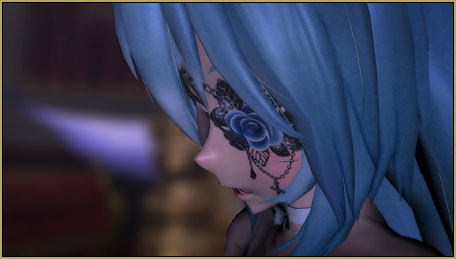 But the animation still seemed lonely, as if the models begged for an audience… So I got out five separate  pairs of models and had them dance in the background with a shadowy appearance to give meaning to the fact that, in this story, people come and go like shadows, themselves.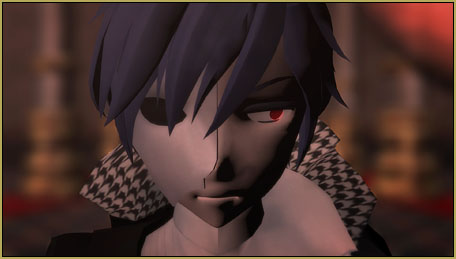 Next I needed to decide on a way to drive home each character's emotions. I decided on color-scheming: I chose red; the color of passion, revenge, lust and anger to represent Kaito while I chose blue; the color of sadness, anguish and thought to represent Miku… and purple to represent them, together… The goal was to create an atmosphere of color as if in a dream.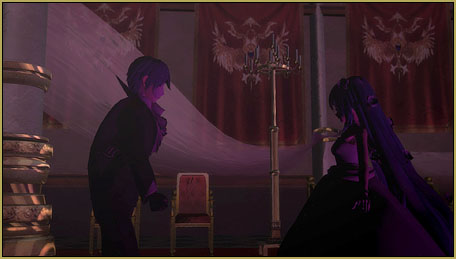 So… colors done, models animated, what was left? Well, I needed to add effects: a little Diffusion to brighten things up, some AutoLuminous after glow to accentuate the eyes… a dash of Post Movie 1 and 3 for extra effect… and just a hint of Self Shadow to drive home the ethereal background… and lets not forget  ray-cast shader for the main duo and realistic stage shader for the stage.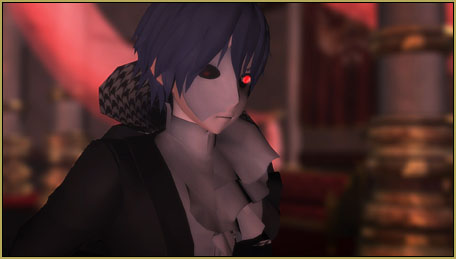 Motions, colors, and effects done… anything else? Ahh yes: lyrics. Now that was tricky but, thankfully, I had time. Once again I chose red, blue, and purple to accentuate emotion.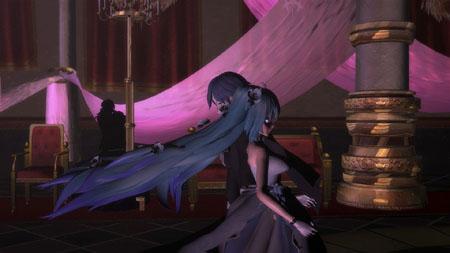 I was done.
So much blood, sweat and tears thrown into this animation; all my raw and complex feelings flowing through me. The only thought that went through my head was: I hope my interpretation of this song inspires someone as the song did me…
Full credits for the models and all elements are in the written description of my video on YouTube.
This is Zazi: signing off.
---
– SEE BELOW for MORE MMD TUTORIALS…
---
— — —
---
– _ — –
---