---
Where can I get the MMD model Noodle? Who created Noodle? I need a street-tough MMD girl model. Where can I get an MMD skateboard?
Download MMD Model NOODLE, a street-tough looking girl created by dA's vasilnatalie
–
Noodle is the subject of my latest MMD Model Adoration Slideshow!
MMD Model Noodle smiles while carrying the weight of the modern world on her shoulders!
I don't often find high quality MMD models that are created to look like "normal" every-day people. Of course it depends upon which groups you hang around with in your daily life as to what "normal" is; but I think Noodle looks like the kind of street-tough frail that you might find hanging-around outside a Circle-K or, maybe near the back door of a downtown music spot. She has the sparkle of life and the look of experience.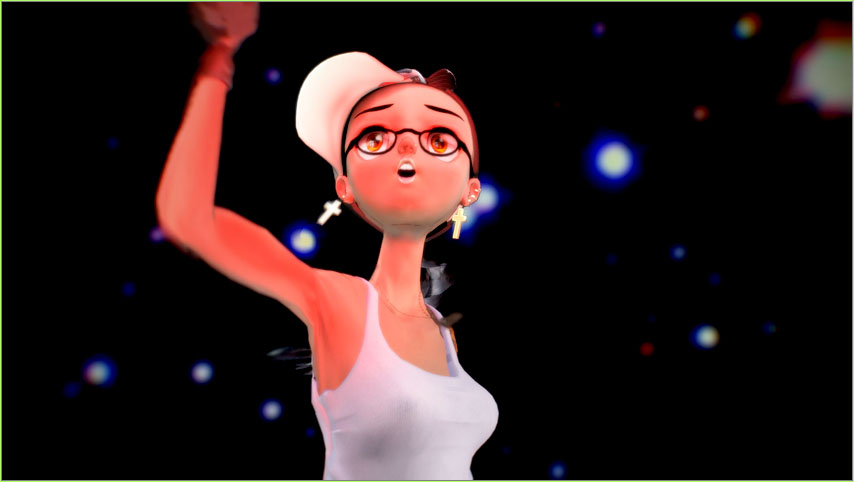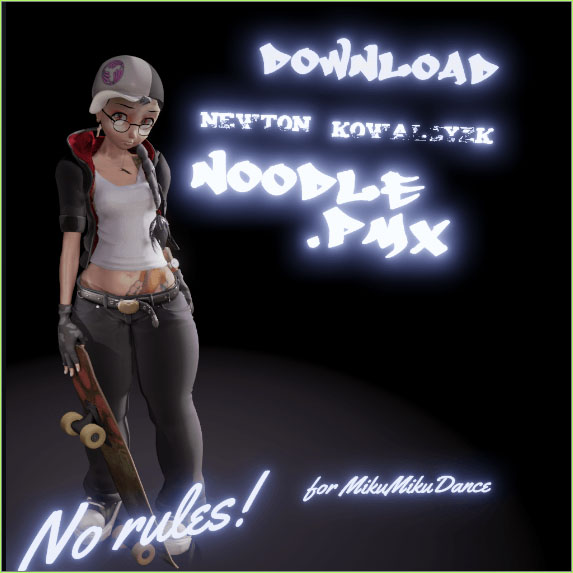 Noodle comes with a fully-lined black hoodie-sweatshirt and a Skateboard! My images don't show the hoodie because it covers her wonderful almost Yakuza-style full body tattoos!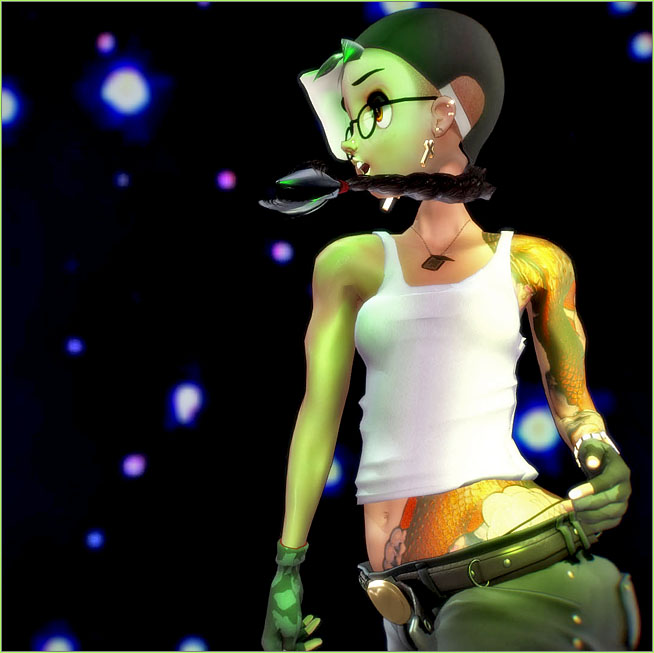 She's got the look! She's got the moves!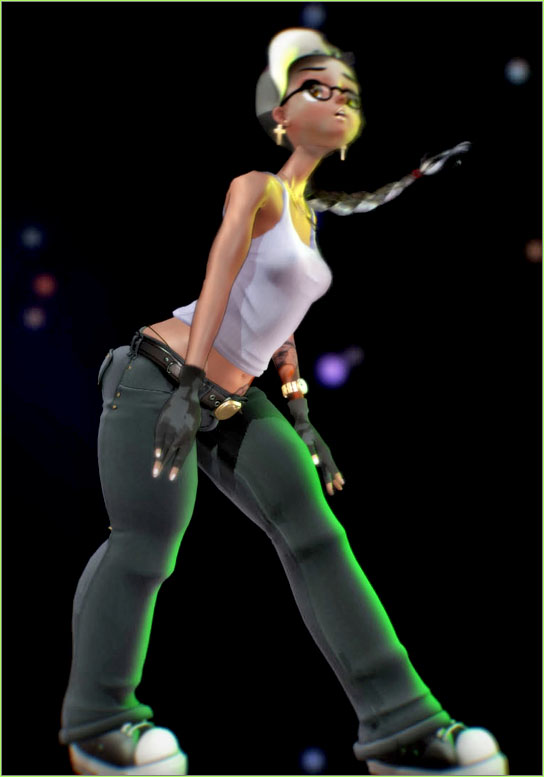 You will have to find just the right MMD motion set for this model… she definitely sets a mood! She has so much nice detail!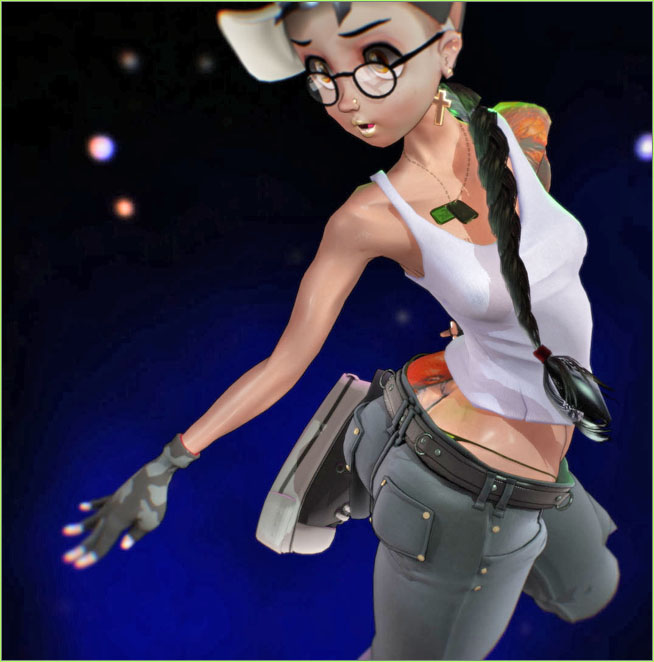 Could those jeans be any tighter??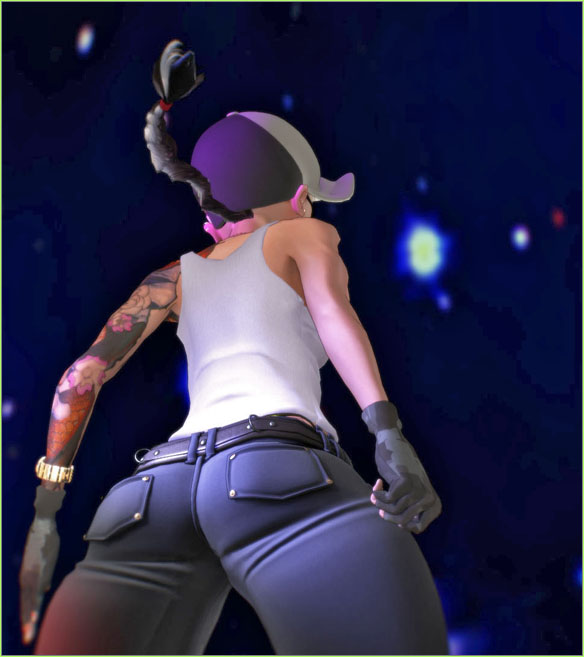 She looks care-free as she bears the brunt of the modern world.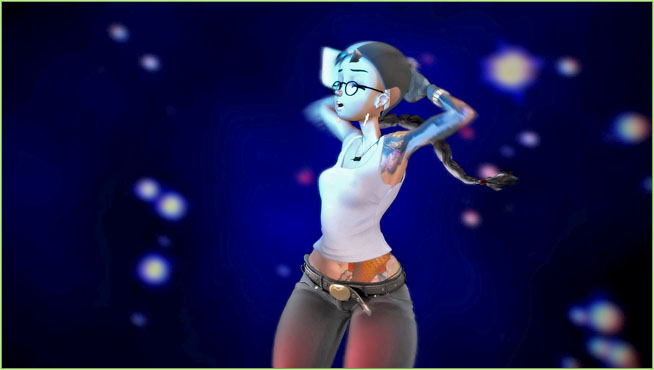 Go, Noodle, go!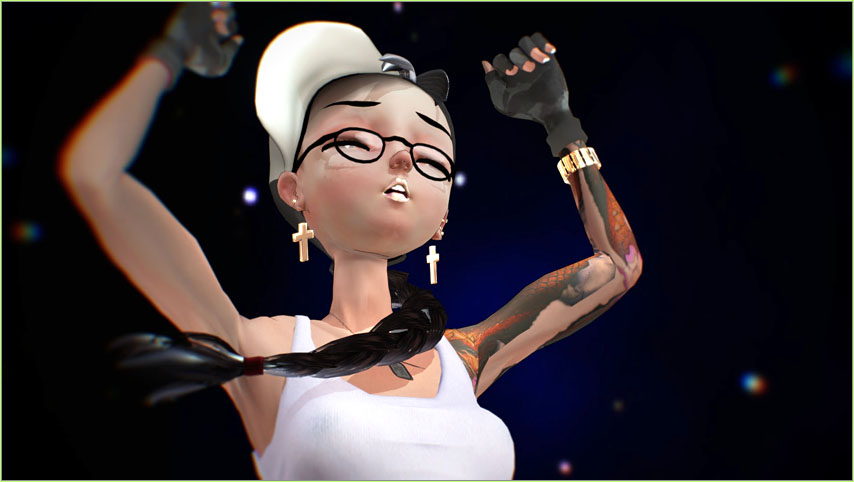 Have fun with MikuMikuDance! 
---
– SEE BELOW for MORE MMD TUTORIALS…
---
— — —
---
– _ — –
---