---
How do I turn the Physics on and off in MMD 7.96?

Can I set the Physics to be on all the time in MikuMikuDance? Why is my model's hair and dress so stiff looking?
How To Enable Physics in MMD
Hi Everyone! This Is NicoleNakanoMMD!
Ok, so … I Want To Teach You How To Enable The Physics in MMD (MikuMikuDance)
1.Load MikuMikuDance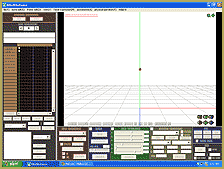 2.Load A Model (I Choose Neru Akita)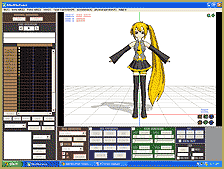 3.Click the Physical Operation Tab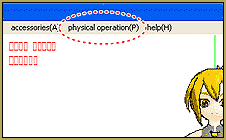 4.Click Anytime (E)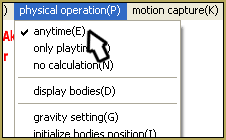 5.And You Can See Your Model

with His/Her Physics Are On!
Remember To Keep The Faith MMD!
Model By: Smith Hioka and Animasa
Thank You For Making This Model :D
~NicoleNakanoMMD~
<
---
– SEE BELOW for MORE MMD TUTORIALS…
---
— — —
---
– _ — –
---