---
How do you use the Disco Lighting effect in MMD? Where do you download the Disco Lighting effect for

MikuMikuDance? LearnMMD MME Tutorials. How do I get the Disco Lighting effect to work on my model in MMD DirectX 9?
Caution: Strobe effect ahead! This warning is for the benefit of those of us who suffer from Photosensitive epilepsy (PSE).
Have you ever noticed that some of your videos seem to need that little extra bit of "flavor" to make them stand out? For example, your models are in a performing in a dance club or stage and the atmosphere isn't helping? The Disco Lighting effect might be just what you need.
Editor's Note, 03/04/18:
Newer version available!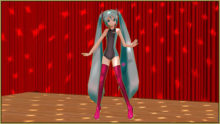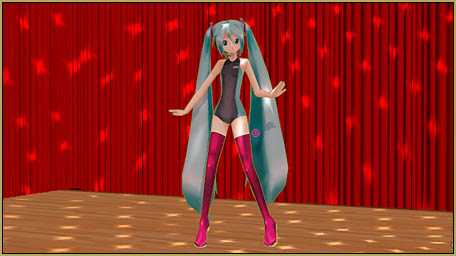 DiscoLightEX  v003 is a newer, more versatile and easier-to-use effect.
The following tutorial, below, instructs you on how to use the older version.
You can download the older version of the Disco Lighting effect here: http://bowlroll.net/up/dl14262. There are MANY effects inside that folder…. this tutorial only covers that DiscoLighting effect. Before you download make sure you have MMEffect properly installed in your MikuMikuDance program. (See Noko2's  article about downloading and installing MME for MikuMikuDance).
Disco-Tech Savvy.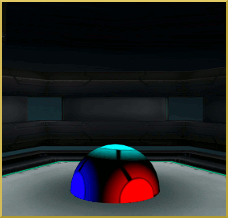 First load your model, stage and motion data in MMD DirectX 9. Make sure the Model Manipulation Panel (MMP) reads camera/light/accessory. You now need to click the load button  in the Accessory Manipulation Panel (AMP). You now need to select the Discolighting folder and click the Discolight .x file. If you are a well-organized MMDer, then you will have all of your effects in their own "Effects" folder. The Disco Light will load dead center of the Display Panel. Go to the AMP and in the Y axis numeric field in 100 (just about any number will do, as long as the models aren't going through it). Then punch the register button in that same panel.
The MMEffect button (top right of your screen) is where you now need to click and then select Effect Mapping (M). Another window will now open up with the name of your model and stage. Click the name of your model, and then click the Set Effect Button. Find your Discolighting file and this time you will see two .fx files: DiscoLight.fx and DiscoObject.fx. Double click the DiscoObject.fx file. Do this same procedure for the stage. Finally, double-click the OK button and see the effect in all its glory.
You are now at an aesthetic crossroads. If you press the play button, MMD will run your motion and music data. However, the model will appear to be unaffected by the effect. It will appear that the colored lights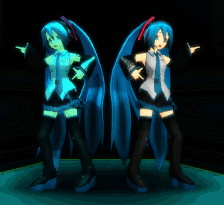 will bend around and avoid the model. Remember, the usual laws of physics don't apply in MikuMikuDance. In the real world, light doesn't play favorites. A lot of YouTube videos are made like this. Unfortunately, this gives the video an unrealistic and artificial look (my opinion).
If you want your model to change color with the lights then you have to go to the Main Menu bar; click the view tab and uncheck the self-shadow option. Watch your model change colors according to the light that it is under. The problem is that these colors can highlight all the flaws in your model. Even worse, you could lose a lot of the model's detail. The video does look more realistic though.
The animated GIF shows both views of the Disco Lighting effect. The choice is yours. Whichever one you choose, make sure it puts your work in a good light.
Have fun with this.
Credits:
Miku Hatsune by Yamato
Heart Catch Motion by Unknown
Chibi Miku Live Stage by hnkgfhgk.
For an example of this effect check out our YouTube Channel http://www.youtube.com/watch?v=UQqMNU0XWJg&feature=youtu.be !
---
– SEE BELOW for MORE MMD TUTORIALS…
---
— — —
---
– _ — –
---