---
Where do you get the MME Mirror Water effect in MMD? How do you use the MME Mirror Water

effect for MikuMikuDance? LearnMMD MME Tutorials. What else can you do with the Mirror Water effect for MMD direct X?
Looking Good with the MME Mirror Water Effect for MikuMikuDance!
I'll be the first to admit that I really don't use many effects. I do think they are amazing though and they enhance a lot of movies you see on YouTube and Nico Nico Douga. I found one really useful effect: the Mirror Water effect (AKA Water Ripple). You can download the effect here:
http://www43.atwiki.jp/beamman/
This is from Harner Production's: Sachi Shirakawa's YouTube Channel. The upload shows a video and a tutorial, along with some model links. By the way, Sachi is a great asset to the MMD community. She has made some great stages and models available for downloading and using.
Before you download, I recommend that you create a new folder (in your accessory file) and label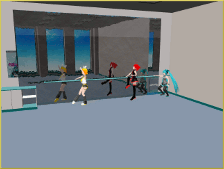 it "Effects." After you have the file, put it, and all your effects, in your brand new folder. You'll see that there are two effects: MirrorWater_hi.x and MirrorWater_low.x. Mirror Water hi is a dark grey and Mirror Water low which is a light grey and very reflective. Whichever one you load will be your choice. Go ahead and open it up through the Accessory Manipulation Panel (AMP). It will pop up on its side. You now need to lay it flat by typing "90" in the Rx box of the same panel. Now change the size of the effect. Its size will depend on the number of models you want to use. The Si field is where you enter that number (by the way if you enter "10," the effect will cover all 400 squares of the display field). Then register those two changes. Now load up some models and motion data and watch them dance lightly on the water. Don't forget to uncheck the display coordinate axis and display ground shadow under the view tab of the Main Menu bar. It's a beautiful effect as you can see from the Sachi's YouTube video.
Mirror, Mirror, on the Wall …
The Mirror Water effect isn't just a one-hit-wonder. It can also function as a large scale mirror.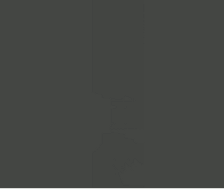 If you attach a dummy bone to the effect, and rotate, size and place it against a stage wall. You now have more depth to your scene. It isn't an exact mirror image, but it can be used with great effect.
Two other uses for the Mirror Water effect are: if you want your model to move from a dark place (say a wall of water) into the light and vice versa. If you want to animate you models swimming in a pool or river; then this is a natural use as well.
A small word of warning, MME's will require alot of computing power. So if you find your system slowing down; don't be surprised. So use effects prudently, sometimes less really is more and that's a good reflection on you.
Have fun with this.
Credits:
Miku, Teto, and Rin (by Planty-P) are dancing at Miku's Dance Studio (by TrackDancer).
Nakao's Teto is used for the animation.
Motion Data: Normal Walk by Tweekcrystal.
---
– SEE BELOW for MORE MMD TUTORIALS…
---
— — —
---
– _ — –
---