---
Where can I download a Theater Seats Accessory for MikuMikuDance? New theater seats accessory created in Google Sketchup for MMD.

Get the new Theater Seats Accessory … featuring 2-D silhouettes of people in the audience!
I made these seats a few months ago for use in my Haruka Nana video … the empty floor in front of the LearnMMD Stage seemed SO empty that I just had to slap together some seats! Watch that video and see that they look OK … but there is no one sitting in those empty seats!
So … for my new project … I went back to the 3D-Warehouse in Google Sketchup and found some 2-D crowd silhouette models and added them to my existing Theater Seats model.
Now there are PEOPLE in those seats … it looks much better:
WzKjc7RQfbU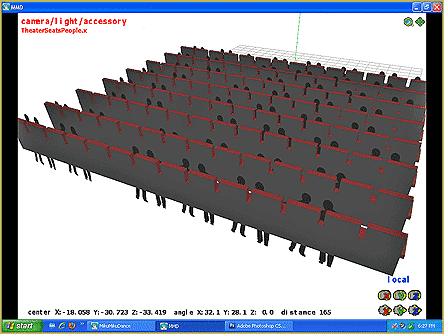 You can Download the Theater Seats from the DOWNLOADS page … either get just the Seats or you can get them as part of the LearnMMD Stage Accessory. The seats are now included in that download!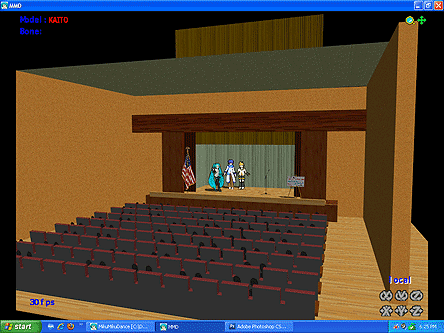 You can see that the new Theater Seats Accessory really fills the floor of the LearnMMD Stage! And … as long as you don't look too close, (smile) they look pretty good.
Download the Seats and … Enjoy!
---
– SEE BELOW for MORE MMD TUTORIALS…
---
— — —
---
– _ — –
---